BUTCHER OF DREAMS


A Suspense Novel About The Theater
Authors' Bios

Kay and Eileen
Photo by
Catbird Consultations

Kay Williams and Eileen Wyman received the inspiration for Butcher of Dreams when they moved into Manhattan Plaza, housing for performing artists, in Hell's Kitchen. At the time, the neighborhood was considered one of the worst in New York City for crime. Live nude shows, erotic bookstores, x-rated movies were just a block away from their apartment complex. Crack cocaine was sold by dealers in the streets. Prostitutes blatantly solicited. It seemed a perfect locale for a struggling theater company that has trouble paying the rent. Kay, with her years of experience in theater and film, and Eileen, whose background is in radio/TV, teamed up to write about what they know best-actors trying to "make it" in New York City.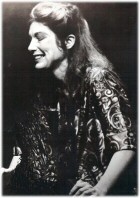 Kay Williams


Kay Williams is a professional actress who has played leading roles at regional theaters around the U.S., including the San Francisco Actors Workshop and the Pittsburgh Playhouse. Among her many credits are the title role in Miss Jairus, Cybel in Great God Brown, and Georgette in The Balcony, all plays that are part of the repertory of the 42nd Street Theater in Butcher of Dreams. She has also performed in many, many new plays off-Broadway in Manhattan and knows how difficult it is for talented new playwrights to get produced and talented new actors to get noticed. She has acted in radio, television, and films. For several years, she worked behind-the-scenes as assistant producer with an award-winning independent filmmaker in New York.

Kay is a co-author of One Last Dance: It's Never Too Late to Fall in Love, a novel started by her father, Mardo Williams, and finished by her and her sister Jerri Lawrence. The book won a Best Regional Fiction Award from the Independent Publishers Association and was a Finalist in a National Readers' Choice Award, sponsored by the Romance Writers of America.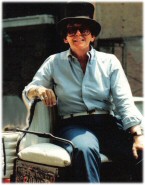 Eileen Wyman


Eileen Wyman is a writer of short fiction and has edited many books and film scripts. She has had a career in radio/television and is a gifted comedy writer, crafting jokes for speech writers and comedians, humorous fillers for various magazines, and captions for cartoonists. She has written additional dialogue for films. During her long career, Eileen has held a variety of odd jobs to make ends meet-teacher, social worker, office temp. When she grows up, she wants to be either a wizard or a world class tennis player.

Originally from the Buckeye state, both women continue to live in New York in Hell's Kitchen, now considered one of the safest neighborhoods in the City. They are currently collaborating on another suspense novel-filmmakers competing at the Leningrad International Film Festival, 1991, against the chaotic backdrop of a disintegrating Russia.

We hope you enjoy Butcher of Dreams, but please don't give away the ending!

To contact the authors, click here.

To read an interview of the authors, click here.

To listen to an interview of Kay, click here.